Introduction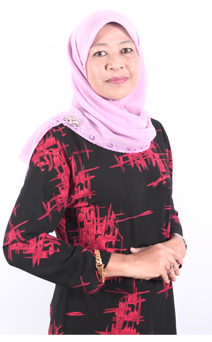 It has been 27 years since we first started as a research group. In 2013 we have leveraged to another level of achievement. Our research group has been promoted to be the centre of excellence. With a total number of 107 students comprises 14 actively engaging PIs, it seems that we should already be a research institute. Maybe that is something that we should look forward for the next 3 to 5 years. The centre is now consisted of 7 sub-groups: Microbial Technology, Protein Crystallography, Enzyme Mimic, Bio-Organic Synthesis, Nanodelivery, Biosensor, and Macromolecular Simulation with 10 actively functioning labs.
We welcome the young guards: Siti Nurbaya Oslan, Asilah Ahmad Tajuddin, Amir Syahir Amir Hamzah and Fairolniza Mohd Shariff to scale the centre up to greater heights. SNO is bringing our centre into deeper understanding of advanced bioinformatics, while AAT is working on nanotechnology. ASAH's research focus is on biosensor to detect heavy metal which will be useful for the industry. FMS is looking forward to send more crystal to space and of course gaining more insights on atomic structure of enzymes to continue the legacy of RNZ. However, we have to bid farewell to Bimo who is now a principle researcher at Surya University, Jakarta. We wish him all the best for the future. Now we have established another international link with our neighbourhood country, Indonesia
Students are the essence of EMTech. This year we have the most graduated students in the history. Fourteen Masters and 8 PhD students have received their scrolls during convocation day, while 2 have just finished their viva voce. In term of publication, even though we did not do well compared to last year, we have successfully produced a book on Structural and Molecular Biology of New Lipases and Proteases internationally published by Nova Publisher. On top of that, we also have signed MoU with MyEnzyme Sdn Bhd to upscale our enzyme to be tested at the industrial level. Of course, we also look forward to collaborate with other industrial partners to commercialize our enzymes and making them viable for the industrial applications. As we focus towards commercialization of our research products, fundamental research is still the key element to ensure the sustainability of the commercialized research outputs. A technology organization that lacks innovation will surely be left behind. To achieve this, we need to join forces and have the support of our members.
Prof. Dr. Raja Noor Zaliha Raja Abdul Rahman
Head